Here's a short description of what a t-shirt transfer printer is and does. We'll talk about each choice and what it's like to own and use.
But you'll find many of the pros and cons apply to ANY customization business or side hustle, not just custom tees.
Making Money in Custom Tees and Promo Products
Using a transfer printer is by far the most popular way to make custom t-shirts. And some of those ways to earn side income are more profitable than others. And more fun!
In general, you can make a t-shirt transfer for between $.50 and $3.50
You can also purchase a high-quality wholesale blank t-shirt like the one below for under $5.00. There are definitely cheaper blank shirts out there, but we'll use the following high-quality example for our purposes.
Regardless if you're creating your own design or using a customer's design, your cost for making a custom shirt with a transfer printer is somewhere between $5.50 and $8.50.   It could end up lower or a little higher, but this is the most common range.
Custom designed t-shirts, on average, sell for $20.00-$25.00, according to a survey of custom t-shirt printers in the Custom Apparel Startups Facebook Group.
Just some simple math will show you that making $10.00-$15.00 per shirt is the norm.
Even just making 10 shirts per hour with a t-shirt transfer printer equals at least $100 in profit.
And $100/hour is a pretty good paycheck for a side hustle!
How does a t-shirt transfer printer work?
You can watch the example video below, but no matter what type of printer you're using, you'll do the following two steps:
2. Use a heat press to apply to a shirt
Which technology you decide to own determines everything in between.
The difference in OWNING one
All the videos, and this simple explanation we've given, make creating a custom t-shirt look very easy.

And it IS easy. But not necessarily always simple, if that makes sense.

These aren't really "cons"; they're just the more complex things that you'll have to learn, get used to, and suffer through. No matter which one you choose:
This is critical because you will base a lot of decisions on what your customer will want.  And different people want different things.If you're not already a graphic designer but plan to create your own images, then you should think about this; If you bought Microsoft Word, does that make you a good writer? Or if you picked up a guitar for the first time, could you play it and make it sound great?
Would it be enough to get someone to PAY you to do those things?  Maybe not.
Of course, clipart helps. And there are many places you can buy stock designs. But not every design is made to work well with every t-shirt printer technology.
A  design company specializing in t-shirt designs, like, for example, http://coldesi-graphics.com can really help smooth the way for a startup here.
But whether you create them yourself OR have that done for you – be prepared for a learning curve.
The right blank shirts or other garments can make ALL the difference. But most new custom t-shirt makers don't think about that.
If you'll notice, we used an excellent quality wholesale blank shirt in our profit example.
We could have used a $1 cheap shirt to make that look even better. But the cheaper shirts – or even just the WRONG shirt – will cost you way more money in the long run.
The wrong shirt can cause customer dissatisfaction, returns, lost time and money.
Managing your inventory is more about overpromising or underdelivering.
At some point, you're going to run out of ink, toner, transfer paper, or some other supply item, just when you need them most.
Perhaps the shirt you usually use will be out of stock.
UPS or FedX will strike, or there will be a big weather event.
SOMETHING will happen that leaves your t-shirt making machine idle because you don't have your supplies in stock.
You can protect yourself:
White Toner Transfer Printers – Pros and Cons
Here's an example of using a white toner transfer printer to make a shirt.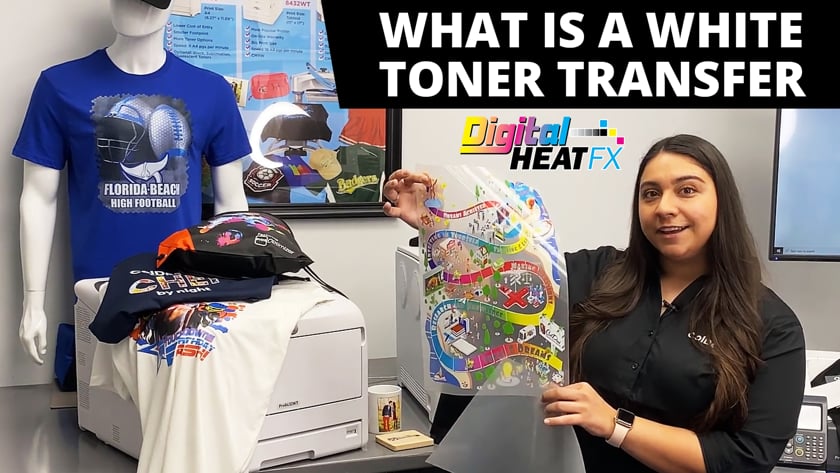 White toner printers, like the DigitalHeat FX 8432 show here – which is based on the OKI pro8432WT – are probably the most versatile transfer printers.
– Make custom cotton tees
– Print onto polyesters and blends
– Color doesn't matter – light and dark material is okay
Sublimation Transfer Printers – Pros and Cons
Sublimation is probably the most popular transfer technology in the world. It's a terrific choice for full-color transfers!
Here's a video showing that process: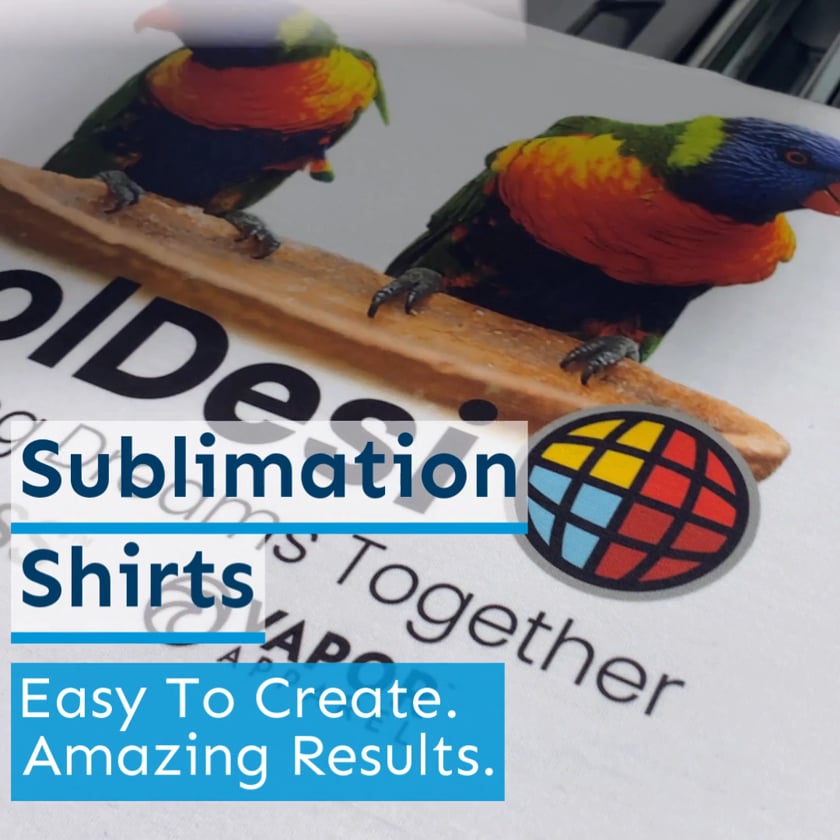 White toner printers, like the DigitalHeat FX 8432 show here – which is based on the OKI pro8432WT – are probably the most versatile transfer printers.
Buying a T-Shirt Transfer Printer
The Sawgrass Sublimation printer and the DigitalHeat FX 8432 are 2 of the most popular t-shirt transfer printers, using the most popular technologies.
If you want to learn more about the others, here where to do that:
If you can't decide which one is best for you, or you have questions about anything written here, please chat or contact us below.